Although I am a summer girl through and through, spring time is special to me because it's when life begins to stir again: budding trees slowly start to bloom, valiant and hearty crocus flowers push up through the soil, and the sun finally returns.  Where I live, bright pops of color begin to revitalize a once bleak and gray landscape and the light at the end of a wintry tunnel shines bright.
Nature has the boldest and most beautiful colors, so I thought it would be fun to look for some spring wardrobe pieces that would reflect that.
For your spring wardrobe, consider adding one of the following ethical and vegan pieces emblematic of my five favorite iconic flowers of spring, sure to refresh and liven up what you already have in your wardrobe.
Spring is for the hearty crocus flowers in blues and purples, the first to poke their cute little buds up through the earth.
And for the adorable yet bold Kika Sandals, by Insecta Shoes.
Or for the Long Days Cape by Kow Tow, because spring time means (at least where I live) light-weight jackets.
Or, for a very wearable and more subtle pop of color, try the Violet Top, a timeless and casual georgette top by Reformation.
---
Spring is for the magnificent Magnolia, blooming to reveal gorgeous soft pink blossoms.
And for the Lawrence mini backpack in petal, by Matt and Nat.
or these U.S.A made, super soft slouchy twill bottoms from The Great
---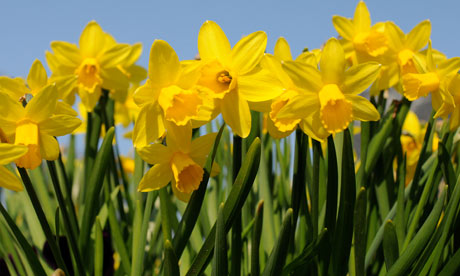 Spring is for bright yellow Daffodils.
And The Tea Length Opera Skirt by the Great. A versatile piece that would look as appropriate with sandals at a farmers market as it would paired with heels and a fancy top to a spring wedding.
Or this NYC made organic hemp/cotton blend crop top by Vaute Couture (currently on sale at 35% off!)
Or a bold statement piece like this padded collar made from ahimsa cruelty free silk by a Rabari tribal artisan for Love Is Mighty.
---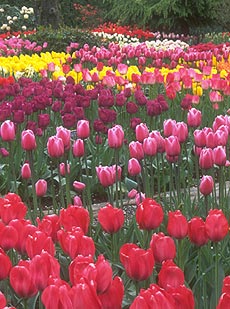 Spring is for tulips, blooming in every color imaginable.
And for Reformation's back-baring, linen  Manon dress
Or this flouncy peplum top by Ace & Jig.
Or add to your basics with this organic cotton / hemp blend t-shirt dress by Jungmaven
---
Last but not least, spring is for lilacs, my most favorite flowering tree.
And for this cruelty-free moto jacket by NYC based Dauntless.
Or the Boromo Bag, a post-consumer vegan suede, vegetable dyed bag from Freedom of Animals.
Or this vegan and palm-oil free lipstick shade called The Goodness by Axiology
Happy Spring!